Treatments – Colon and Rectum
Ileoanal pouch (restorative proctocolectomy)

This procedure is undertaken as a restorative option in patients that need to have their entire rectum removed by creating a new pouch reservoir out of the existing small intestine in its place. It can usually be performed using a minimally invasive laparoscopic technique and requires a general anaesthetic in combination with regional anaesthesia. The available surgical options with the risks and benefits will be discussed with you at the clinic. The laparoscopic procedure involves inflating the inside of the abdomen with gas to make space and see the internal organs better and inserting a tiny camera (laparoscope) to see inside the abdomen. Specialised surgical instruments are then used through small incisions, typically 0.5-1cm small, to remove the entire bowel (pan-proctocolectomy) or the remaining rectum (proctectomy). One slightly larger incision up to approximately 5cm is made in the lower part of the tummy to remove the excised bowel and rectum and the small bowel is used to form a pouch to act as a reservoir in place of the rectum. This avoids a permanent stoma and enables you to control your bowel motions through your back passage. A temporary stoma is usually formed upstream to rest the bowel and allow the joint to heal which can be reversed a few months later once you have fully recovered from the initial operation.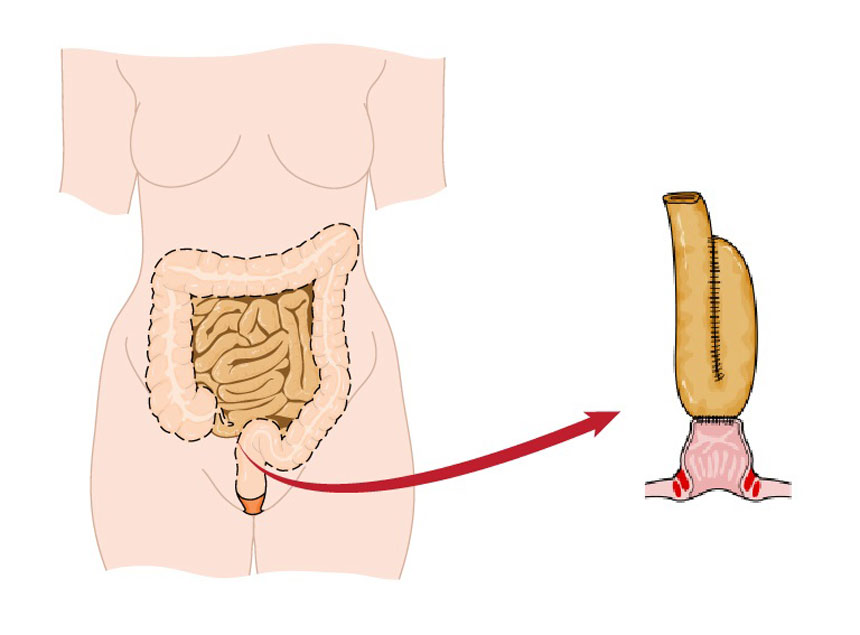 Benefits of laparoscopic resection
The benefits of a laparoscopic procedure compared to an open procedure are:
patients have less discomfort following the procedure and return back to normal activities much faster
reduced risk of bleeding and wound infections,
less scarring inside the abdomen with the subsequent risk of bowel obstruction,
smaller abdominal scars offer a better cosmetic result with a smaller risk of developing a hernia at the scar site.
Recovery
Ileoanal pouch surgery is major surgery. After the procedure you will wake up in a hospital room. The enhanced recovery programme (ERP) is usually followed. You will need to spend a few nights in hospital. Open surgery requires a longer length of stay in hospital. You are typically expected to go home once you are eating and drinking, are able to manage the pain and walk unaided. It normally takes a few weeks to fully recover from bowel surgery and return back to work but it varies from person to person and will depends on your general health and the nature of your work. You should avoid any heavy object lifting or strenuous exercise for at least 6 weeks to reduce the risk of a hernia developing. In terms of the function of the pouch after a few months you should expect to open your bowels on average five to eight times per day but it can vary from individual to individual.


Risks of the operation
The risks include complications common to all surgical procedures such as infection, bleeding, blood clots, heart problems, pneumonia, urinary retention, damage to organs inside the tummy, development of hernia and anaesthetic risks. Complications specific to this operation include the risk of the bowel going into strike for a few days (ileus) and rare but significant risks such as leakage from the pouch joint, collection of fluid/pus inside the abdomen, damage to other organs inside the abdomen, a risk of bowel obstruction, forming an abnormal connection between the pouch and vagina in women and a risk to your life. Because of the close proximity of the relevant nerves to the operating field there is also a risk of bladder and/or erection problems and a risk of reduction in fertility. These risks are reduced with laparoscopic surgery. In order to improve the function and control of the pouch and reduce the risk of a stricture a cuff of rectum with its inner lining is usually left in place. This means that there is a risk of future disease such as IBD or polyps affecting this area in the future in addition to inflammation affecting the pouch itself (pouchitis) which can sometimes lead to failure of the pouch. To monitor for disease activity regular monitoring of the pouch using endoscopy will be required. Further information will be provided to you at the clinic at an individualised basis.
Need to contact us or book an appointment?
Disclaimer
The information relating to general and colorectal disorders and their treatments given on this website is not complete and is not intended as a substitute for a consultation with your doctor. Always seek medical advice from your doctor before making a decision about any of the conditions and/or treatments mentioned on this website.
Contact

Information
You can always contact our Clinic for booking appointments and other useful information:
Dr. Georgios Markides,
Consultant General & Colorectal Surgeon
Aretaeio Hospital, 55-57 Andreas Avraamides Str., 2024 Strovolos, Nicosia, Cyprus
+357-22-020728
Hospital: +357-22-200300
Fax: +357-22-512372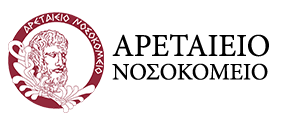 <iframe src="https://www.google.com/maps/embed?pb=!1m23!1m12!1m3!1d104406.02481993784!2d33.29398890536924!3d35.13945185067804!2m3!1f0!2f0!3f0!3m2!1i1024!2i768!4f13.1!4m8!3e6!4m0!4m5!1s0x14de1993bce1e4d5%3A0x6e49eb5810f7fa1d!2zzrHPgc61z4TOsc65zrXOuc6_IM69zr_Pg86_zrrOv868zrXOuc6_IG1hcCBnb29nbGU!3m2!1d35.139472!2d33.364028999999995!5e0!3m2!1sen!2s!4v1528377446180&z=15" width="300" height="180" frameborder="0" style="border:0" allowfullscreen></iframe>