Conditions – General Surgery
Ingrown toe nail

An ingrown toe nail occurs when the corner or side of the nail digs into the flesh of the toe. It is a very common condition and usually affects the big toe. Causes of ingrown toenails include wearing very tight shoes, cutting the nails too short or not straight across, due to injury to the nail or your toenails may be too curved. The nail edge causes swelling of the flesh at the edge of the toe which if left untreated will lead to infection. Patients with diabetes are at a higher risk of developing problems as the infection can progress and infect the bone.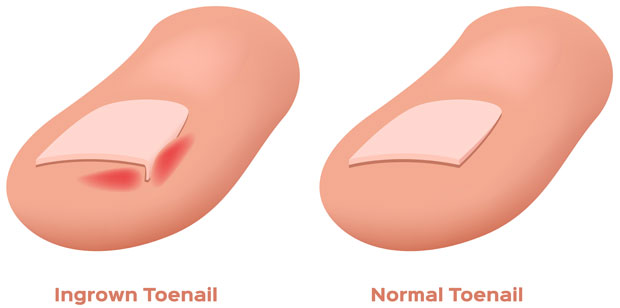 Symptoms
The symptoms of ingrown toe nail are:
redness,
pain and
swelling in the side of the toe affected.
Sometimes you may also get a watery or pus discharge with blood from the affected area.


Diagnosis
A careful history of your symptoms will be taken and you will be examined to confirm the diagnosis and exclude other conditions. Usually the diagnosis should be able to be made through the examination but sometimes additional tests such as blood tests or x-rays, or an MRI scan may be required to ensure that there is no bone infection.


Treatment options
Most of the time, you should be able to take care of the problem your self. Soaking your foot in a warm water bath up to 4 times a day, using a local antibiotic cream, take anti-inflammatory medication such as ibuprofen and wearing sensible footwear are things you can try at home. If the problem persists or continues to reoccur, then surgery is indicated to most commonly remove part (wedge resection, Zadek's procedure) or the entire nail (nail avulsion). The most appropriate treatment option will be discussed with you at an individual basis.
Need to contact us or book an appointment?
Disclaimer
The information relating to general and colorectal disorders and their treatments given on this website is not complete and is not intended as a substitute for a consultation with your doctor. Always seek medical advice from your doctor before making a decision about any of the conditions and/or treatments mentioned on this website.
Contact

Information
You can always contact our Clinic for booking appointments and other useful information:
Dr. Georgios Markides,
Consultant General & Colorectal Surgeon
Aretaeio Hospital, 55-57 Andreas Avraamides Str., 2024 Strovolos, Nicosia, Cyprus
+357-22-020728
Hospital: +357-22-200300
Fax: +357-22-512372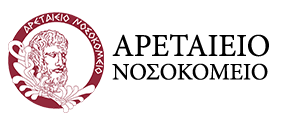 <iframe src="https://www.google.com/maps/embed?pb=!1m23!1m12!1m3!1d104406.02481993784!2d33.29398890536924!3d35.13945185067804!2m3!1f0!2f0!3f0!3m2!1i1024!2i768!4f13.1!4m8!3e6!4m0!4m5!1s0x14de1993bce1e4d5%3A0x6e49eb5810f7fa1d!2zzrHPgc61z4TOsc65zrXOuc6_IM69zr_Pg86_zrrOv868zrXOuc6_IG1hcCBnb29nbGU!3m2!1d35.139472!2d33.364028999999995!5e0!3m2!1sen!2s!4v1528377446180&z=15" width="300" height="180" frameborder="0" style="border:0" allowfullscreen></iframe>