Treatments – General surgery
Nail removal

Surgery for ingrown toe nail is reserved for patients that have reoccurring symptoms or the problem has not been resolved after using non-surgical options. The main aim of the surgery is to remove part or the entire nail to treat the problem. These surgical procedures commonly take place under a local anaesthetic by blocking the sensation to the toe.


Wedge resection
In wedge resection part of the nail on the side of the problem is removed to make the nail narrower and straighter. A chemical called phenol is then applied to the nail bed to stop the nail form growing back.


Zadek's procedure
Sometimes a slightly more invasive procedure is performed called Zadek's procedure. In this procedure a cut is made at the corner of the base of the nail and the root of the nail is also removed with part of the nail on the side of the problem. The cut is then stitched closed. This procedure has a lower risk of the toe nail coming back but will leave a small scar at the corner of the nail.


Entire toe nail removal (toe nail avulsion)
This procedure is reserved when the entire nail is much thickened digging into the skin. It involves removing of the entire nail and nail bed and treating the nail bed with phenol. It is perfectly safe not to have a nail on the toe and your toe will function with no problem.


Prior to the procedure
There is no special preparation apart from ensuring that you wear loose shoes or open-top sandals.


Recovery
The procedures last approximately 30 minutes and are performed as day case procedures which means you are expected to go home on the same day.  Your toe will be wrapped with a bandage and you will be expected to keep your foot elevated for a few days to help reduce the swelling. Recovery is normally a few weeks. You will need to take pain killers especially during the early days after the surgery.


Risks of the procedure
There is a small risk of infection which most times can be treated with antibiotics. Sometimes the nail may grow back and may need a repeat operation.
Need to contact us or book an appointment?
Disclaimer
The information relating to general and colorectal disorders and their treatments given on this website is not complete and is not intended as a substitute for a consultation with your doctor. Always seek medical advice from your doctor before making a decision about any of the conditions and/or treatments mentioned on this website.
Contact

Information
You can always contact our Clinic for booking appointments and other useful information:
Dr. Georgios Markides,
Consultant General & Colorectal Surgeon
Aretaeio Hospital, 55-57 Andreas Avraamides Str., 2024 Strovolos, Nicosia, Cyprus
+357-22-020728
Hospital: +357-22-200300
Fax: +357-22-512372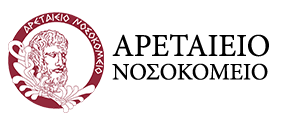 <iframe src="https://www.google.com/maps/embed?pb=!1m23!1m12!1m3!1d104406.02481993784!2d33.29398890536924!3d35.13945185067804!2m3!1f0!2f0!3f0!3m2!1i1024!2i768!4f13.1!4m8!3e6!4m0!4m5!1s0x14de1993bce1e4d5%3A0x6e49eb5810f7fa1d!2zzrHPgc61z4TOsc65zrXOuc6_IM69zr_Pg86_zrrOv868zrXOuc6_IG1hcCBnb29nbGU!3m2!1d35.139472!2d33.364028999999995!5e0!3m2!1sen!2s!4v1528377446180&z=15" width="300" height="180" frameborder="0" style="border:0" allowfullscreen></iframe>