Clinic appointment information
Preparation for your appointment
Prior to attending any specialist consultation it is recommended and helpful to write down any symptoms in relation to your condition that you want to discuss as well as any questions you may have about your illness. If you have any results from previous tests bring those results with you at your appointment as they may be useful and may potentially avoid any repeat tests. An accompanying friend or family member is welcomed to attend with you as they can help you remember details of the discussion.
When you attend your clinic appointment you will be asked to provide us with some personal information to keep in your records. In addition, in order to speed up your appointment you will be asked to complete a form which will include the main reason for attending your appointment with your symptoms and information in relation to your general health status, any medication you may be taking, any allergies to medication as well as other factors that may be influencing your current condition or may be relevant to any future procedures or surgery.


At your appointment
At your consultation a history of your symptoms will be taken and an examination of the relevant body area(s) will be performed in order to make a diagnosis and/or exclude other conditions. On the day of your appointment you may undergo certain tests or treatment(s) in the office but further tests such as blood tests, x-rays, CT or MRI scans or more specialised tests may be needed, which may be performed at a later stage requiring the need for a further appointment.
Once a diagnosis has been made then all the relevant treatment options will be discussed with you based on your individual circumstances and the most up-to-date evidence from current research. Some conditions may be managed with medication and/or advice while others may require surgery. If surgery is needed the procedure will be discussed with you along with the relevant outcomes and your expectations.
Need to contact us or book an appointment?
Disclaimer
The information relating to general and colorectal disorders and their treatments given on this website is not complete and is not intended as a substitute for a consultation with your doctor. Always seek medical advice from your doctor before making a decision about any of the conditions and/or treatments mentioned on this website.
Contact

Information
You can always contact our Clinic for booking appointments and other useful information:
Dr. Georgios Markides,
Consultant General & Colorectal Surgeon
Aretaeio Hospital, 55-57 Andreas Avraamides Str., 2024 Strovolos, Nicosia, Cyprus
+357-22-020728
Hospital: +357-22-200300
Fax: +357-22-512372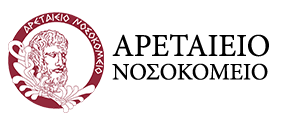 <iframe src="https://www.google.com/maps/embed?pb=!1m23!1m12!1m3!1d104406.02481993784!2d33.29398890536924!3d35.13945185067804!2m3!1f0!2f0!3f0!3m2!1i1024!2i768!4f13.1!4m8!3e6!4m0!4m5!1s0x14de1993bce1e4d5%3A0x6e49eb5810f7fa1d!2zzrHPgc61z4TOsc65zrXOuc6_IM69zr_Pg86_zrrOv868zrXOuc6_IG1hcCBnb29nbGU!3m2!1d35.139472!2d33.364028999999995!5e0!3m2!1sen!2s!4v1528377446180&z=15" width="300" height="180" frameborder="0" style="border:0" allowfullscreen></iframe>