Brief resume
Dr. Georgios Markides is a Consultant General and Colorectal Surgeon trained in the United Kingdom and specialising in advanced minimally invasive, laparoscopic and robotic surgery.
Dr Markides graduated from The English School Nicosia and after completing his military service, he undertook his medical training in the UK. He studied at the University of Manchester medical school graduating with a Bachelor Degree in Medicine and Bachelor Degree in Surgery with honours (MBChB hons) in 2006. He was subsequently successful in being admitted into the UK Higher General Surgical Training programme and specialised in the field of General Surgery, with subspecialist interest in Colorectal surgery, working in some of the biggest University Teaching Hospitals in the UK.
Dr Markides is recognised as a specialist general surgeon having been awarded the Certificate of Completion of Training (CCT) by the General Medical Council (GMC), after completing his surgical training and passing all the relevant exams and UK training requirements. He has also been granted a recognition Certificate from the Association of Coloproctology of Great Britain and Ireland (ACPGBI) for his sub-specialist interest in colorectal surgery.
He has undertaken and successfully completed two postgraduate degrees, a Masters degree in Advanced Surgical Practice awarded with Distinction (MSc Hons) from Cardiff University, and a Postgraduate Certificate in Medical Education for Surgeons (PG Cert Med Ed) from the University of Dundee. He is also an accredited colonoscopist by the Joint Advisory Group (JAG) in GI endoscopy in the UK.
In 2016 he was appointed as a permanent Consultant Surgeon in Laparoscopic and Minimally Invasive General and Colorectal surgery at the Royal Blackburn Teaching Hospital in the East Lancashire NHS Trust. There he cared for and performed laparoscopic, robotic and minimally invasive surgery on patients with colorectal cancer, diverticulosis, inflammatory bowel disease and proctological conditions, as well as on patients with general surgical conditions such as abdominal hernias and gallbladder stones. Furthermore, he led the development and delivery of the Transanal minimally invasive surgery (TAMIS) service for large benign rectal polyps and early rectal cancer and in cooperation with the gynaecology team provided a Nationally accredited endometriosis service.
Through his 17-year training and work experience in the UK, Dr Markides has gained significant expertise and wide knowledge in the diagnosis of general surgical conditions and their correct medical and surgical management. He has performed thousands of diagnostic and surgical procedures in all areas of elective and emergency general surgery, especially in the subspecialist area of colorectal surgery, as documented in the Royal College of Surgeons surgical logbook.
Dr Markides is actively involved in surgical research publishing his work in a number of peer reviewed international publications and presenting in national and international conferences. He is enthusiastically involved in undergraduate and postgraduate medical education in numerous UK Medical Schools teaching medical students and trainee surgeons on a routine basis. He is also faculty instructor trainer in a number of post-graduate surgical courses including the Care of the Critically Ill Surgical Patient (CCrISP) course and the Basic Surgical Skills Course (BSS) of the Royal College of Surgeons. In recognition of his contribution to surgical training he has been awarded the status of Member of the Faculty of Surgical Trainers (MFSTEd) by the Royal College of Surgeons of Edinburgh and recognised as medical educator by the General Medical Council (UK).
Dr Markides is a registered recognised specialist general surgeon with the General Medical Council (UK) and the Cyprus Medical Association (Cyprus). He is a Fellow of the Royal College of Surgeons of Edinburgh (RCSEd), Member of the Association of Coloproctology of Great Britain and Ireland (ACPGBI) and the European Society of Coloproctology (ESCP). He holds certifications in Advanced Trauma Life Support, Definitive Surgical Trauma Skills and Advanced Life Support.
Need to contact us or book an appointment?
Disclaimer
The information relating to general and colorectal disorders and their treatments given on this website is not complete and is not intended as a substitute for a consultation with your doctor. Always seek medical advice from your doctor before making a decision about any of the conditions and/or treatments mentioned on this website.
Contact

Information
You can always contact our Clinic for booking appointments and other useful information:
Dr. Georgios Markides,
Consultant General & Colorectal Surgeon
Aretaeio Hospital, 55-57 Andreas Avraamides Str., 2024 Strovolos, Nicosia, Cyprus
+357-22-020728
Hospital: +357-22-200300
Fax: +357-22-512372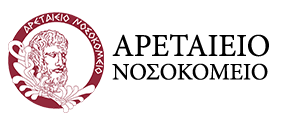 <iframe src="https://www.google.com/maps/embed?pb=!1m23!1m12!1m3!1d104406.02481993784!2d33.29398890536924!3d35.13945185067804!2m3!1f0!2f0!3f0!3m2!1i1024!2i768!4f13.1!4m8!3e6!4m0!4m5!1s0x14de1993bce1e4d5%3A0x6e49eb5810f7fa1d!2zzrHPgc61z4TOsc65zrXOuc6_IM69zr_Pg86_zrrOv868zrXOuc6_IG1hcCBnb29nbGU!3m2!1d35.139472!2d33.364028999999995!5e0!3m2!1sen!2s!4v1528377446180&z=15" width="300" height="180" frameborder="0" style="border:0" allowfullscreen></iframe>