Treatments – Emergency Surgery
Laparoscopic peptic ulcer repair

This is a minimally invasive procedure requiring a general anaesthetic and is performed as an emergency life saving operation in patients with peritonitis after perforation of a peptic ulcer. The operation takes place through small incisions on your abdomen, 0.5-1cm typical size, through which gas is inflated in order to create space and make internal organs easy to see. A tiny camera (laparoscope) is then inserted into the abdomen guiding the insertion of further specialised laparoscopic instruments which are used to examine the inside of the abdomen. Once the side of the perforation is identified a layer of fat (omentum) is used to patch and repair the ulcer perforation on your small bowel or stomach. Free pus or bowel content is washed away from the inside of the abdomen and depending on the degree of contamination sometimes a drain or two may be left in the abdomen to drain any remaining fluid. These are removed after a few days.


Benefits of laparoscopic peptic ulcer repair
The benefits of a laparoscopic procedure compared to an open procedure are:
patients have less discomfort following the procedure and return back to normal activities much faster,
reduced risk of bleeding and wound infections,
less risk of developing scarring inside the abdomen with the subsequent risk of bowel obstruction,
smaller abdominal scars offer a better cosmetic result.
Laparoscopy also allows the surgeon to examine the inside of the abdomen to exclude other causes for the abdominal pain and direct treatment towards potentially a different cause for your symptoms.


Recovery
After the procedure you will wake up in a hospital room. Laparoscopic peptic ulcer repair normally requires you to spend a few days in hospital especially if there has been a significant amount of pus and bowel content inside the tummy. A combination of intravenous antibiotic treatments will also be required. You are typically expected to go home once you are eating and drinking, are able to manage the pain and walk unaided and have passed some urine and there is no sign of residual collections of pus inside your tummy.

You will be informed of the diagnosis and any follow-up arrangements in anticipation of any results from biopsies.  It normally takes a couple of weeks fully recover from a laparoscopic peptic ulcer repair and return back to work but it varies from person to person and depends on their general health and the nature of their work. You should avoid any heavy object lifting or strenuous exercise for at least 6 weeks to reduce the risk of developing a hernia.


Risks of the operation
A laparoscopic peptic ulcer repair performed by an experienced laparoscopic surgeon has a lower rate of complications compared to an open procedure and is normally reasonably safe. These include complications common to all surgical procedures such as infection, bleeding, blood clots, heart problems, pneumonia, temporary inability to pass urine, damage to organs inside your tummy, anaesthetic risks and development of future hernia and complications specific to this operation such as developing a collection inside the abdomen or the patch repair leaking.

On certain occasions if a laparoscopic procedure is not feasible due to widespread contamination or the person being very unwell, an open operation may be performed. Open procedures involve the use of general anaesthesia. A skin incision is made in the middle of the tummy (laparotomy) in order to repair the ulcer and wash the inside of the abdomen. Recovery after a laparotomy is slower and may take a number of weeks before you can return back to normal activities.
Need to contact us or book an appointment?
Disclaimer
The information relating to general and colorectal disorders and their treatments given on this website is not complete and is not intended as a substitute for a consultation with your doctor. Always seek medical advice from your doctor before making a decision about any of the conditions and/or treatments mentioned on this website.
Contact

Information
You can always contact our Clinic for booking appointments and other useful information:
Dr. Georgios Markides,
Consultant General & Colorectal Surgeon
Aretaeio Hospital, 55-57 Andreas Avraamides Str., 2024 Strovolos, Nicosia, Cyprus
+357-22-020728
Hospital: +357-22-200300
Fax: +357-22-512372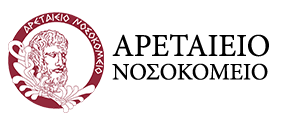 <iframe src="https://www.google.com/maps/embed?pb=!1m23!1m12!1m3!1d104406.02481993784!2d33.29398890536924!3d35.13945185067804!2m3!1f0!2f0!3f0!3m2!1i1024!2i768!4f13.1!4m8!3e6!4m0!4m5!1s0x14de1993bce1e4d5%3A0x6e49eb5810f7fa1d!2zzrHPgc61z4TOsc65zrXOuc6_IM69zr_Pg86_zrrOv868zrXOuc6_IG1hcCBnb29nbGU!3m2!1d35.139472!2d33.364028999999995!5e0!3m2!1sen!2s!4v1528377446180&z=15" width="300" height="180" frameborder="0" style="border:0" allowfullscreen></iframe>