Conditions – General Surgery
Gallbladder stones

Under your liver resides a pear shaped organ called gallbladder. This is used to store bile, a form of digestive fluid secreted by your liver. Approximately one in 4 females and one in ten males will form gallstones in their gallbladder at some point in their life. One third of these patients will at some point develop symptoms from their gallstones. In the Western world gallstones are mostly from cholesterol and are associated with obesity, pregnancy, and have a hereditary component.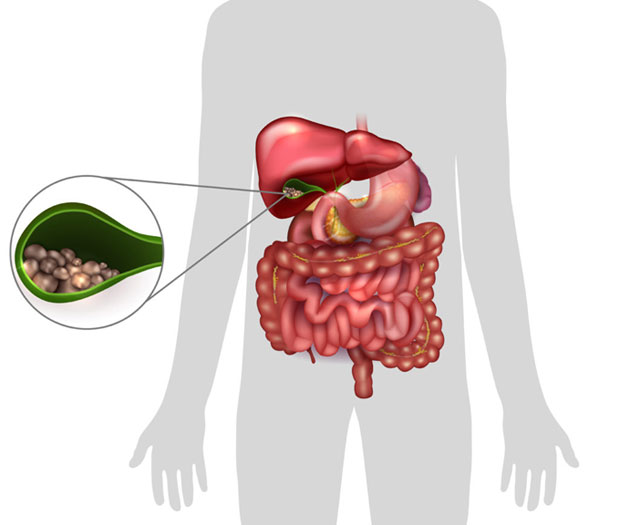 Symptoms
The symptoms from gallstone disease include:
discomfort under the ribcage especially after eating fatty food and
pain with temperature and nausea when the gallbladder becomes infected (cholecystitis).
Sometimes more severe complications can occur such as a gallstone spilling into the main tube draining the liver (bile duct) causing
jaundice with or without infection or acute pancreatitis.
Diagnosis
A history of your symptoms and a physical examination will be undertaken in the clinic. A number of investigations may be required to diagnose gallstone disease and exclude other more serious complications. These include a range of blood tests as well as an abdominal USS, an MRI scan or a CT scan. Some patients that may have signs of retained stones in the duct draining the liver may require a further endoscopic procedure called ERCP to remove those stones prior to being offered any surgery.


Treatments options
Once symptoms have developed surgical treatment is required to prevent further complications as there is no other effective treatment and the condition will not improve with any other treatment or on its own. The main stay of treatment for symptomatic gallstone disease is
laparoscopic cholecystectomy.
Need to contact us or book an appointment?
Disclaimer
The information relating to general and colorectal disorders and their treatments given on this website is not complete and is not intended as a substitute for a consultation with your doctor. Always seek medical advice from your doctor before making a decision about any of the conditions and/or treatments mentioned on this website.
Contact

Information
You can always contact our Clinic for booking appointments and other useful information:
Dr. Georgios Markides,
Consultant General & Colorectal Surgeon
Aretaeio Hospital, 55-57 Andreas Avraamides Str., 2024 Strovolos, Nicosia, Cyprus
+357-22-020728
Hospital: +357-22-200300
Fax: +357-22-512372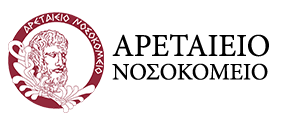 <iframe src="https://www.google.com/maps/embed?pb=!1m23!1m12!1m3!1d104406.02481993784!2d33.29398890536924!3d35.13945185067804!2m3!1f0!2f0!3f0!3m2!1i1024!2i768!4f13.1!4m8!3e6!4m0!4m5!1s0x14de1993bce1e4d5%3A0x6e49eb5810f7fa1d!2zzrHPgc61z4TOsc65zrXOuc6_IM69zr_Pg86_zrrOv868zrXOuc6_IG1hcCBnb29nbGU!3m2!1d35.139472!2d33.364028999999995!5e0!3m2!1sen!2s!4v1528377446180&z=15" width="300" height="180" frameborder="0" style="border:0" allowfullscreen></iframe>