Treatments – Emergency Surgery
Incision and drainage of an abscess

This procedure is performed under a general anaesthetic usually as an emergency to treat an abscess. Sometimes if this is a small abscess and depending on its location it may be possible to be drained using local anaesthesia. The procedure involves making a surgical cut over the skin where the abscess is located and draining all the pus washing away the infection. The wound is then packed with a special absorbing material and left open to heal from the inside out to prevent the abscess from reforming. Sometimes if the cavity is very big a small drain may be left for a few days to drain any remaining pus and it is removed after a few days.


Recovery
After the procedure you will be taken to the recovery room. Incision and drainage of an abscess may be performed as a day case but normally requires an overnight stay in hospital. Sometimes patients may need to spend a few days in hospital depending on the location and size of the abscess drained. You are typically expected to go home once you are eating and drinking, are able to manage the pain and walk unaided and have passed some urine. You will be informed of the diagnosis and any follow-up arrangements. Recovery depends on the size and location of the abscess drained. You will need to take pain killers during this period.


Risks of procedure
An incision and drainage of an abscess is generally a safe procedure. Complications with this procedure which are common to all surgical procedures include infection, bleeding, blood clots, heart problems, pneumonia, urinary retention and anaesthetic risks. Complications specific to this type of procedure include the risk of poor healing/scarring and in relation to the drainage of an anorectal abscess there is a risk of the formation of an anal fistula.
Need to contact us or book an appointment?
Disclaimer
The information relating to general and colorectal disorders and their treatments given on this website is not complete and is not intended as a substitute for a consultation with your doctor. Always seek medical advice from your doctor before making a decision about any of the conditions and/or treatments mentioned on this website.
Contact

Information
You can always contact our Clinic for booking appointments and other useful information:
Dr. Georgios Markides,
Consultant General & Colorectal Surgeon
Aretaeio Hospital, 55-57 Andreas Avraamides Str., 2024 Strovolos, Nicosia, Cyprus
+357-22-020728
Hospital: +357-22-200300
Fax: +357-22-512372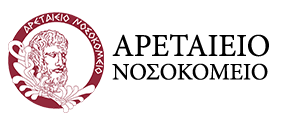 <iframe src="https://www.google.com/maps/embed?pb=!1m23!1m12!1m3!1d104406.02481993784!2d33.29398890536924!3d35.13945185067804!2m3!1f0!2f0!3f0!3m2!1i1024!2i768!4f13.1!4m8!3e6!4m0!4m5!1s0x14de1993bce1e4d5%3A0x6e49eb5810f7fa1d!2zzrHPgc61z4TOsc65zrXOuc6_IM69zr_Pg86_zrrOv868zrXOuc6_IG1hcCBnb29nbGU!3m2!1d35.139472!2d33.364028999999995!5e0!3m2!1sen!2s!4v1528377446180&z=15" width="300" height="180" frameborder="0" style="border:0" allowfullscreen></iframe>