Treatments – General surgery
Skin lesion removal

The main aim of this type of surgery is to remove a skin lesion such as a mole, cyst or lipoma and then check the lesion under a microscope. The procedure commonly takes place under local anaesthetic unless it is a very large lesion in which case regional or general anaesthetic may be required. A surgical cut is made around the lesion with a small cuff of normal tissue around it and the wound is then stitched closed.


Prior to the procedure
There is no special preparation for this procedure.


Recovery
The procedure last approximately 30 minutes and is performed as a day case procedure which means you are expected to go home on the same day.  A small dressing will be applied over your wound. In most cases you should be able to return back to normal activities almost immediately but that will depend on the size of your wound and the type of work you do.


Risks of the procedure
There is a small risk of infection which most times can be treated with antibiotics. Sometimes the lesion may grow back and may need a repeat operation.
Need to contact us or book an appointment?
Disclaimer
The information relating to general and colorectal disorders and their treatments given on this website is not complete and is not intended as a substitute for a consultation with your doctor. Always seek medical advice from your doctor before making a decision about any of the conditions and/or treatments mentioned on this website.
Contact

Information
You can always contact our Clinic for booking appointments and other useful information:
Dr. Georgios Markides,
Consultant General & Colorectal Surgeon
Aretaeio Hospital, 55-57 Andreas Avraamides Str., 2024 Strovolos, Nicosia, Cyprus
+357-22-020728
Hospital: +357-22-200300
Fax: +357-22-512372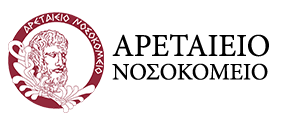 <iframe src="https://www.google.com/maps/embed?pb=!1m23!1m12!1m3!1d104406.02481993784!2d33.29398890536924!3d35.13945185067804!2m3!1f0!2f0!3f0!3m2!1i1024!2i768!4f13.1!4m8!3e6!4m0!4m5!1s0x14de1993bce1e4d5%3A0x6e49eb5810f7fa1d!2zzrHPgc61z4TOsc65zrXOuc6_IM69zr_Pg86_zrrOv868zrXOuc6_IG1hcCBnb29nbGU!3m2!1d35.139472!2d33.364028999999995!5e0!3m2!1sen!2s!4v1528377446180&z=15" width="300" height="180" frameborder="0" style="border:0" allowfullscreen></iframe>